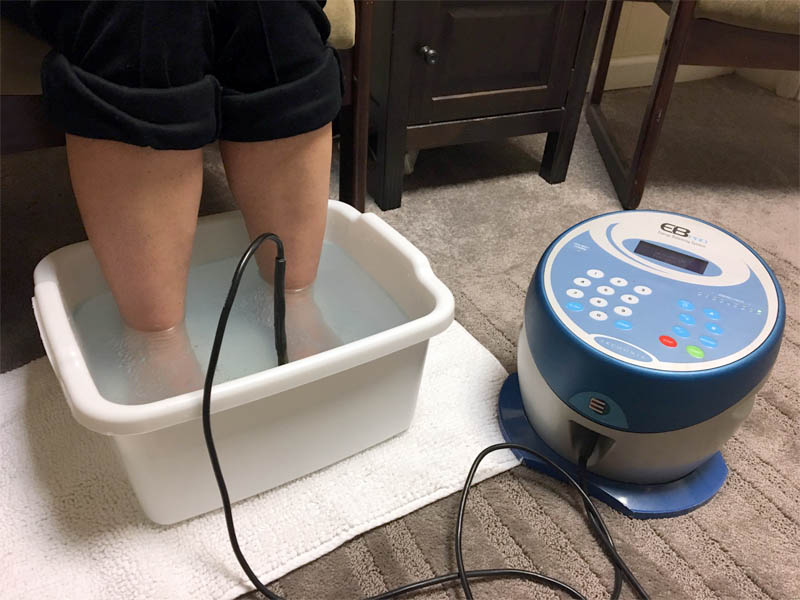 On a personal note, I was very skeptical about this technology when I first heard about it in 2003. However, when I had it done on me in 2004, I got some very interesting results. First of all, I slept better than I had in years that same night I had the detox done. Second, I felt an improvement in my ability to concentrate, felt an increase in my flexibility, and a reduction in my snoring.
I was still unsure about using it in my practice until Dr. Jeff Spencer shared the fact that the EB Pro was something that he used on the pro athletes he treated. He stated that it greatly sped their recovery from injuries because it had the ability to quickly reduce the inflammation that usually occurs after an injury is sustained. Additionally, it helps flush out the "cellular debris" that gathers at the site of the injury as the body tries to heal itself.
There is ample anecdotal evidence to support the use of the EB Pro to improve health. However, the most powerful thing is to experience it firsthand and see if it actually works for YOU. That's why I am offering you the FREE FIRST SESSION described above. Simply call our office at 626-338-3600, and let us know that you want to get the Online Detox Special. Again, there are no obligations for further sessions and no hidden charges. If you want to read more about the detox unit and the research behind it, follow the link above or read the description below.
Benefits of EB Pro Ionic Detox
Toxin and Body Waste Removal
Relieves and Eliminates Pain
Call us, text us, or fill out this form with your contact information and one of our staff will get in touch with you to answer any questions you may have and help you set up your first appointment.
Follow us on social media