Anxiety? Panic Attacks? Depression? Recent Studies Showed Cold Laser Helped Patients and Had No Side Effects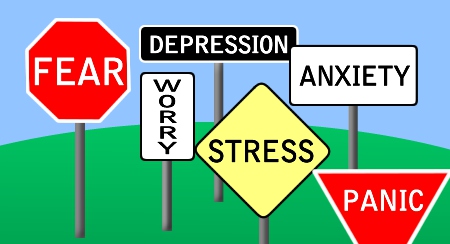 So many patients come into my office complaining of "Panic Attacks", "Anxiety", "Depression." For Hashimoto's patients, these are very common to experience, and they can be extremely frustrating to manage.
Obviously optimizing thyroid function and making sure you have adequate free T3 and T3 uptake should be addressed in all depression patients. Also with panic attacks you should seek the help of a qualified psychologist and also rule out neurological problems or cardiac causes.
However, there are several recent studies that have shown Cold Laser, also known as low level laser or photobiomodulation, to be beneficial for not only mood and anxiety but also overall brain function.
In the 2009 edition of the journal Behavioral and Brain functions, they found that just 1 treatment with a cold laser to both sides of the head reduced depression and anxiety for several weeks.
"We gave one 8-minute treatment with NIR-PBM (cold laser) to 10 patients with major depression, including 7 with a history of substance abuse (6 with a past history of opiate abuse and one with a past history of alcoholism), and 9 with an anxiety disorder, including 3 with PTSD. We found significant reductions in both mean HAM-D (depression measurements) and HAM-A (anxiety measurements) rating at 2 and 4 weeks following treatment. At 2-weeks post treatment 6 of 10 of patients had a remission (a score ≤ 10) on the HAM-D and 7 of 10 on the HAM-A. We observed no side effects." (parenthesis added by me for clarification)
Here is the link to that article: http://www.ncbi.nlm.nih.gov/pmc/articles/PMC2796659/?report=reader
This is pretty exciting news, especially when you consider the other studies I have been writing about on my facebook page, www.Facebook.com/ThyroidInfo, that have shown that cold laser can increase serotonin levels in the brain, decrease inflammation, stimulate the formation of new brain cells, modulate the activity of glial cells, and even decrease thyroid antibody levels and normalize thyroid tissue on ultrasound.
So what does this mean for you? Well, the good news is that cold laser is something you can try that is inexpensive and has no side effects and may be able to help with these conditions. The bad news is that, although lasers have been around for over 40 years, they are still relatively in their infancy in Western Medicine.
I have been using them for over 11 years, but patients may find it challenging to find a well trained provider who knows how to use the laser properly.  A good resource to find one near you can be found at www.Erchonia.com. You can use their zip code search engine. Still, be sure to question the doctor to see if they are aware of this info and have completed training.