Is the Blood Type Diet "RIGHT" for You?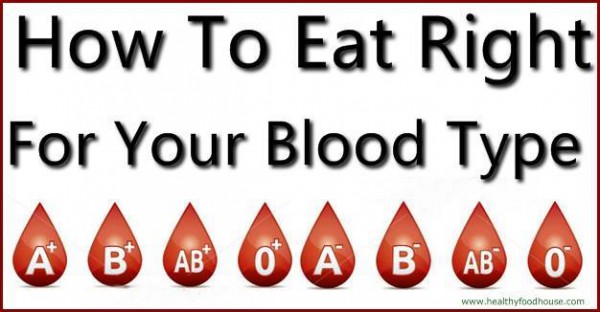 I had a great question today from a reader.
She wanted to know if the Blood Type Diet was accurate and helpful.
I am sure many of you have come across this diet that has you eat a certain way if you are Type A, another if Type O, another if type B or AB.
I know there are doctors out there who claim great success with it, and some readers may have had success as well.
But I wanted to see if there was any peer reviewed, published literature to support the claims. I searched PubMed and found that a review had already been done about it. You can read it for yourself here: 
Before I get to that, the problem I find with this diet is that it is far too general for most auto immune patients.
I have seen patients come in eating this diet, and when I run food reaction panels on them, such as from Cyrex Labs, they are often highly reactive to what this diet has had them eating.
For example, soy is a recommended food for type A on this diet, yet I have several A patients who have an immune reaction to this food, and eating it will trigger a reaction as if they had eaten gluten.
I have had some type AB patients react to different dairy proteins, yet that is a recommended food for their "type".
I know there are patients who have used this diet and had good results with weight loss or increased energy. However, there are others for whom it will have them eating foods that their INDIVIDUAL biochemistry does not tolerate.
This is why I prefer running labs on patients. We can cut out a lot of the wasted time on protocols that may not work for THEIR individual immune system.
As for the research on the blood type diet, the review found no studies to support the use of that diet, even for weight loss purposes. 
Of course there are people who have had great results following the blood type diet, and this does not negate those people's results. My main emphasis is pointing out that it is always better to get lab tests to really know which foods are right for you, and which ones your immune system reacts negatively towards.
With that info, you can then customize an eating plan to avoid reactive foods and also a plan to increase your tolerance for foods by healing the gut. Dr Kharrazian has just created a Mucosal Tolerance Protocol that we started using in our office to support gut tolerance to foods.
What have your experiences and thoughts been about this diet? Please share them in the comments section, or message me if you have private questions.
You can also follow me on Twitter @drkirkgair or at www.FaceBook.com/ThyroidInfo